Vacation homes are a dream for many who hope to make it a reality. For some it may be to establish a family place to head to in order to relax and spend quality time together, others may do it as a part of their retirement plan, and a percentage will buy a vacation home in order to rent out and make a profit.

Whatever the motivation is looking for vacation homes for sale in Washington, it is of significant value to carefully consider the pros and cons of buying a vacation home before making the commitment. While the down payment money may be saved and the temptation to buy strong, it is important to look at the whole picture prior to investing in the secondary home.

Here are a few top considerations to think about before taking the plunge:

Pros

Nice Getaway

One of the primary reasons why people buy vacation homes for sale is to have a terrific home away from home. No worries about booked hotel rooms, price fluctuations in hotels, finding a reliable and/or clean place to stay. A home could be designed according to taste and can be the perfect retirement location or ideal permanent vacation getaway.

Could earn a secondary income

Many people who search for vacation cabins for sale in the Pacific Northwest do so with the intention to make money off the property. If the home is located in a prime destination that people flock to, like, lake house cabins, mountains cabins, ski cabins, ocean front and river front, this could be a lucrative investment and, in many instances can be paid off quickly if the home can be rented for the bulk of the year.

Fulfill a Dream

For those looking to own a vacation getaways for sale in their favorite location without the hassle of over planning, or are pursuing their envisioned idea of the perfect retirement, finding the right location and home can fulfill a desired and/or lifelong dream.

Cons

Committed to a Single Location

Some people prefer to return to the same vacation cabin or vacation cottage or destination year after year, which is great and a good reason to invest is a favored area, however if you enjoy varying vacations and like to experience different regions and/or types of vacations, owning a property could hamper the ability to explore the world.

Additional Expenses

In addition to having to shell out a regular payment for a mortgage, there are also routine maintenance and utility bills to consider. If you already are paying a mortgage on a first home and/or even have completed payments, there are still double the taxes, insurance and utilities to pay for. This could seriously cut into a budget, especially if unexpected large expenses occur. Secondary homes in which the owners only visit occasionally may have to contend with undetected problems which could get costly. The alternative option to this is to hire someone to manage your property, however this is an additional expense.

Extra Responsibility

Owning a home is a lot of responsibility, owning two homes is double the responsibility. If the property is a rental this means there is a need to keep the property in tip-top shape at all times and be prepared for extra cleaning and maintenance expenses.

If renters have an issue, you will have to be prepared to provide an immediate solution. This means accessibility, or paying someone else to stand in for you, is a must.

Additionally if the property is intended to be a rental, there will still be financial responsibility and maintenance even if the property goes unrented for longer periods of time.

There are several primary considerations when deciding whether or not to buy a vacation home, and it is a good idea to carefully outline the pros and cons to determine whether or not anticipated location is desired, current and forecasted market conditions, a place that you'll be contented with for a long time to come and, most importantly, whether or not it is economically feasible. Once the pros and cons of the home are carefully considered this will help determine whether or not the decision is right for you.
Contact Info

Karl Lemire
Realtor / Fairway Village Expert
karl@karlsellshomes.com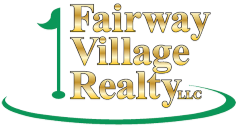 15509 SE Fernwood Dr, Vancouver, WA 98683