Buying a Vacant Lot.
Land deals can be enticing. Buyers are often lured by amazing pricing deals on lots and land. Before you buy any vacant lot or land to build and live on, thorough research must be done before you end up buying a piece of dirt that may only be good for recreational purposes.

Before you buy a piece of land, be sure to....


Research the Deed and Ownership History

A thorough title search will uncover any claims to the property or any liens have been filed against it. Legitimate claims can be way of easements, inheritance and gifting. This can be done by a title or escrow company.

Get title insurance when you buy. Buying title insurance will protect your interest in the property should an unforeseen claim come to light.


Research the Property Taxes

Be sure you know what the tax amount will be prior to purchasing. In some areas like rual areas, property taxes may be minimal. However, in densely populated urban or suburban areas, taxes can be significant.


Research Zoning and Potential Zoning Issues
Each parcel of ground has certain zoning designations. These zoning designations are unique as to the potential use in a particular area. Zoning limits the types of buildings that can be constructed and the functions within them.
Category designations include:


Residential: This form of zoning usually allows for single-family homes
Multifamily:

This zoning will allow for single-family homes along with duplexes, triplexes, and other multiunit properties as well as apartments

Commercial:

Permits office buildings, retail, and sometimes hotels

Industrial: Generally reserved for warehouses, factories, and light manufacturing
Agricultural: For farms, orchards, ranches, and similar. Single-family homes and small multiunits like duplexes are sometimes allowed with this zoning


Rezoning Concerns When You Buy Land

Be especially watchful when buying land that is pending zoning changes. Zoning changes can make or break a deal. Rezoning affects what you can do with the land, and that could be costly to you.
Research the Physical Characteristics of the Land
Don't buy a piece of worthless land! When evaluating the physical characteristics of land, pay attention to the following:


Landlocked parcels: Landlocked means a parcel is fully surrounded by other properties with no access like a driveway.
No road access: Like above, a parcel that has no access to a road is especially important for uses like commercial or industrial zoning.
Flood zones: A lot of land remains undeveloped because it is in a flood zone. You may never be able to build on it or if you can even insure the property.
Environmental issues: Is the parcel a protected wetland area or a former junkard? There is a wide range of possible environmental concerns. Check with your local authorities.


Research Usage Restrictions and Building Requirements for Vacant Land
Here are some important considerations to research and consider regarding building and use restrictions:
Building moratoriums: Make sure you can build on the lot you've purchased.
Easements: Make sure the land has not been designated with some form of easement like wildlife and historic preservation easement. This may prevent all future development of the property.
Inadequate size and shape of the parcel: Make sure the lot is of sufficient size to build on and that the shape of the parcel allows for the building or development you are planning.
Setbacks: Many local areas specify how far back a building must sit on a lot.


Research What Utilities Are Availability and Options
When buying raw land, one of the most basic yet complex factors is the availability of utilities at the lot. If utilities are not available at the lot, you will either need to have them brought to the lot line, or make use of other options, such as bottled gas and well for water.


Determining what utilities are either at the lot or very nearby. You are looking for the following:
Water: If municipal water is not availale, then you must investigate whether digging a well is possible.
Sewer: If municipal sewer is not available, then a percolation test (perk test) must be run to see if the parcel can have a septic tank.
Electricity: If electricity is not available, Check with your local electric utility to determin estimate the cost of running a line to the lot..
Gas (optional): The lot may not need gas if it has electricity. However, if gas is the custom in the area, you will want to check with the gas provider about running a line to the lot.
Phone, communication, and internet (optional): These utilities are optional and won't prevent you from building, but lack of them will certainly be unacceptable for anyone planning on living or working on the land.


Research Surveys and Plat Maps
Property surveys and plat maps will provide you with many answers. The county surveyor or a
county geographic Information service (GIS) office will have plat maps that show all the various parcels, their lot lines, measurements, zoning, topographic and geographic features, and what they are adjacent to. Many of these maps, and surveys are searchable online.
Contact Info

Karl Lemire
Realtor / Fairway Village Expert
karl@karlsellshomes.com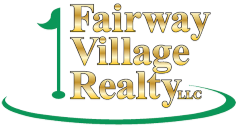 15509 SE Fernwood Dr, Vancouver, WA 98683