New homes usually sell higher per square foot then resale homes, however the selling points are pretty strong.
To help understand the advantages of buying a new home in Vancouver and in Clark County Washington, here are nine reasons to choose a new home over a resale.
1. Customization: Many Clark County home builders allow buyers to help design the property, which helps create a living space tailored to the consumer's tastes. New-home buyers, for example, can often decide where their bathroom might go, choose their favorite flooring or pick the exterior paint color. Buyers moving into a subdivision can sometimes pick the lot they like best.
There is a lot of flexibility for new home buyers to put their personal signature, those kind of things you can't do with a used house — it's just not possible.

2. Building envelope:
Building ..codes have mandated higher ..energy-efficiency standards ..since they began to address the issue in the late 1970s, green-building programs, The most recent high efficient Clark County Building codes that are more efficiency than three years earlier
Using that as sort of a gauge to how Clark County newer homes should perform from an efficiency standpoint compared to older homes, they are going to be more efficient.
Newly constructed homes use energy more efficiently in two ways, First, they tend to have a tighter-sealed building envelope, or the enclosed part of a structure, that helps prevent conditioned air — cool air in the summer, warm air in the winter — from escaping. Features that create this envelope include higher-efficiency insulation, doors and windows.
3. Green appliances: The more energy-efficient mechanics of the house also help reduce utility bills for new-home buyers. New homes often include green systems and appliances — such as high-efficiency stoves, refrigerators, washing machines, water heaters, furnaces or air conditioning units — that homes built years ago might not.
The conditioning equipment is usually considered to be one of the larger energy-consumption devices, but certainly, those kitchen appliances matter.
4. Fewer repairs: The features of new homes in Clark County should also hold up better than those of existing homes, which may have experienced years of wear and tear.
People will buy (pre owned) previously owned houses, and then the carpet needs to be replaced or it needs to be repainted or it needs new appliances or the flooring etc..When they buy a new home in today's market, it really is new. When you want to "Sell my Home" all these issues you need to consider the condition in order to sell it!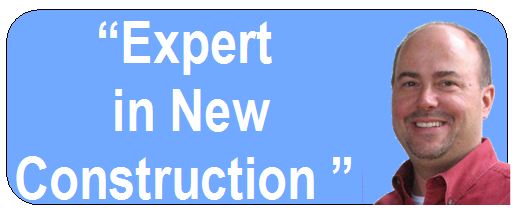 5. Less maintenance: At the same time, today's Clark County new homes are engineered specifically to minimize maintenance requirements.
You buy a used house, you don't know what you are getting; you might have to do a lot of maintenance.
6. Warranty: In addition, Clark County Home builders often agree to take care of the necessary repair work in a new home for at least the first year and most of all the other components are warranted for extended periods.
So if your roof starts leaking or the heater breaks during the warranty period, your builder will pick up the tab for the repairs.
When you buy a resale home, even if you have a home inspection done, it still does not turn up hidden defects that you don't find out about a lot of times for two years.
7. Fire safety: New homes in Vancouver Washington and surrounding Clark County areas include fire-safety features that may not be in properties built years ago.
In addition, all new homes are required to include hard-wired smoke and Carbon Monoxide detectors. These devices can provide better protection than battery-operated detectors, which can fail if their battery runs out.
8. Concessions: Especially in today's sluggish housing market, buyers could squeeze more concessions out of a home building company than an individual seller. That's because individual sellers often have an emotional attachment to their property that can blind them to its true value.
People usually think that their home is worth more money than it is.





At the same time, builders often have greater financial wherewithal to absorb a loss on a sale than individuals.

9. Financing: New-home buyers can take advantage of mortgage-financing perks available through their builder.
They will offer paying points or closing costs and buy down certain rates for you, the seller of a resale home is generally not going to do that for the buyer. Hire an Expert Real Estate Agent: When you hire me as your agent, you are hiring an expert in the field with vast knowledge and hands on experience, the complete process starting at the land acquisitions, mitigations, conceptual design, home design, actual construction to occupancy and warranty. I will work in in your best interest!

4 TIME AWARD WINNING DESIGNER!


Contact Info

Karl Lemire
Realtor / Fairway Village Expert
karl@karlsellshomes.com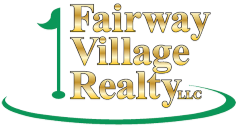 15509 SE Fernwood Dr, Vancouver, WA 98683