Top 10 Tips for Buying a Luxury Home

From a brand new Columbia River front condo and a scenic territorial view Estate to a GolfCourse community, there's a plethora of choices in high end homes in Clark County Washington. Consider these tips from luxury home market pros before buying your dream home.

1. Understand the search process.

Many Luxury homes in Clark county Washington go unlisted to protect a seller's privacy. These properties are often found through the Realtor's personal connections as opposed to the MLS. Consult a knowledgeable realtor/broker for more sources as not everything is on the large search engines.

2. Look past the photos.

Don't dismiss properties based on their front elevation photos. Often large homes are not photogenic, your agent can assist you have to see them in person to appreciate. I recommend my clients to search the property and vicinity on Google Earth so you can see what's around the home.

3. Work with a local expert.

It's critical to have a good buyer agent who is familiar with the area you want to buy in. There's a bit more control on access to high end properties, fewer open houses and often appointments have to be made to see them.

4. Bank on your relationships.

I highly recommend you go to the bank you have a relationship with. They have your information and portfolio already. Know the difference between the pre approval letter and the pre qualification letter.

5. Document everything.

There is more scrutiny in the high-end market. It is critical to have financial documentation, most people who are making a lot of money have a manager or an accountant and tries hard to shelter your money, this may make it difficult to show the bank you have the income.

6. Hire reliable and smart advisers.

A good Realtor in Vancouver Washington won't make the client's decisions, however will make suggestions. Pay attention to your Realtor and financial planner. They should agree on what you should be doing and if they don't, arrange both to meet.

7. Title insurance is a must.

You need to get title insurance so you'll be insured against any problems that were forgotten about. You want to make sure you have a chance to have a look at the exceptions page of the title insurance process before closing time.

8. Consider the future.

Make sure you know what building is planned around you. What happens if someone pushes the bar and builds another building even taller, consider growth management and community development from Vancouver or Clark County for the surrounding area.

If your building a custom home, know the timeline. You don't want to tie your cash up for a long period of time if there are any kinds of construction delays.

9. Know what to expect for condominiums and cooperatives.

For condos and co-ops you want to be represented by an attorney who will research the building on its financial strengths

10. Negotiate, there's always room.

The setting, view or remodeling that makes these properties one of a kind and makes them able to command a particular price. Have your agent research the comparable properties for sale, that have recently sold, getting closing prices, right before you make an offer.






Search Luxury Homes in Clark County Over 1 Million now!
Contact Info

Karl Lemire
Realtor / Fairway Village Expert
karl@karlsellshomes.com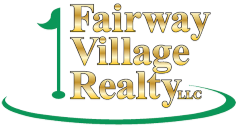 15509 SE Fernwood Dr, Vancouver, WA 98683