Find a home located in a golf course
community today. Some of the finest homes are located in golf communities in Clark County Washington and feature lush fairways and beautiful course layouts. Find golf course homes for sale overlooking the greens and you can play a game or two without leaving your neighborhood.

Golf course living is all about peaceful life in the luxury of lush greens. Buying homes in golf course community for Sale is really special and exclusive. Golf communities provide enjoyment of your favorite past-time along with security and comfort.

Golf communities in Vancouver Washington and in Clark County offer the best variety of amenities, including golf courses, indoor and outdoor swimming pools, tennis courts, spas and more. A well constructed luxurious golf community is a dream come true for many new home buyers, seeking a peaceful environment away from the commotions of the city. You don't have to even play golf to live in this type of a community, if all that appeals to you is the beautiful surroundings of a golf course.

A wide range of home buyers show interest in homes for sale in golf course communities. Many young families move into a golf community because they seek a peaceful atmosphere and a beautiful home to enjoy while away from work, while many older couples choose golf course community living for retirement.

Golf communities can feature a variety of home styles including grand homes on the golf course, single family homes, and even town homes. The wide array of housing choices makes golf communities affordable to people from all walks of life.
Contact Info

Karl Lemire
Realtor / Fairway Village Expert
karl@karlsellshomes.com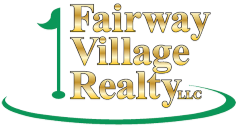 15509 SE Fernwood Dr, Vancouver, WA 98683