Sellers who stop making mortgage payments -- and those headed into default who cannot refinance or work out financing alternatives with their lender -- have 3 options for sale: sell the home before foreclosure is final, give a deed-in-lieu of foreclosure to the bank or let the bank take the property in foreclosure.

Buyers and investors who want to buy short sales often try to negotiate with the bank on short sales before the home foreclosure is complete, especially if the home is worth less than its mortgage balance.
The fundamentals behind a short sale, why lenders accept short sale purchase offers, tax consequences to short sale sellers and benefits to sellers and buyers to negotiate short sales change often. How short sales affect seller's credit vs foreclosure varies as well.

If you think I want to short sale my home, your in a situation that you know something has to be done, you need to look at all the options and ramifications prior to making any decision. I am here to help analyze your current situation and give you referrals as needed. If a short sale is an option, and sometimes it's not, I will walk you through the whole process from start to finish. If a short sale is not the right thing for you to do than at least the referrals I gave you will give you a start in the right direction.

Location of short sale homes in Vancouver Washington and Clark County include the following areas;
Amboy, Barberton, Battle Ground, Brush Prairie, Camas, Cherry Grove, Dollar Corner, Ellsworth, Evergreen, Felida, Fern Prairie, Five Corners, Hazel Dell, Hockinson, La Center, Lake Shore, Lewisville, McLoughlin Heights, Meadow Glade, Mill Plain, Minnehaha, Mount Vista, Oak Park, Orchards, Ridgefield,
Salmon Creek, Vancouver, Venesborg, Walnut Grove, Washougal, Yacolt
Zip codes of short sales in Vancouver Washington and Clark County include the following;
98601, 98604, 98606, 98607, 98622, 98629, 98642, 98660, 98661, 98662, 98663, 98664, 98665, 98666, 98668, 98671, 98675, 98682, 98683, 98684, 98685, 98686, 98686, 98687
Contact Info

Karl Lemire
Realtor / Fairway Village Expert
karl@karlsellshomes.com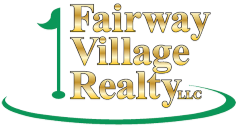 15509 SE Fernwood Dr, Vancouver, WA 98683