Getting a steal at auction is not as easy at it looks or seams, it boils down to preparation. The biggest auction mistake is lack of homework. You have to set out to quantify risk, inspect the property well, know what you looking for and at, quantify the necessary repairs, run price comparisons in the neighborhood so you'll know the values, check legal status and hidden liens that are NOT removed for foreclosure!
Many buyers have never attended a real estate auction before, or those smaller, trickier "trustee auctions" weekly conducted on courthouse gazebo in Vancouver Washington for the entire Clark County area.
In the sessions, of about 100 plus scheduled homes to be auction through the foreclosure process are cancelled or moved the night before and the day of. Typically only two to three dozens auctioned homes actually get auctioned that day. Novice attendees may feel lost in a sea of bid-calling, extremely fast and confusing pace, no order or schedule to follow and multiple trustees's representing multiple banks to auction homes in Vancouver Washington.
Experts suggest interested parties test the waters by attending a smaller auction as an observer or hire someone with experience. These properties are sold as is, no money back no exceptions! So "buyer be ware" is the "fair game" warning to new attendees. You are making a huge mistake thinking the bidder has not done their homework or that it is simple!
The preparation is a team of experienced people in each category required to quickly identify, weed out and narrow down to the pick in a short amount of time, more than one person and are not present at the bank auction. The bidder that day is only the facilitator of the team's effort, the team is working in the background not present at the auction and working sometime up to the last second that day! so it may look like a one man job, but it is not!
Depending on the size of property, bidders who bid at auction will usually need to bring certified checks in various increments to equal up to the amount you are prepared to spend that day. Made payable to their own name, to show the auction firm they have legitimate intent. The successful bidder then signs the check over to the auction company. Losing bidders simply redeposit the check in their accounts.
I have successfully gone through the whole process from identifying, qualifying and pricing properties, buying at the auction, prepare home for re sale and of course getting it sold!
If your thinking about buying houses at auction in Vancouver, I can save
you time and money! I have the experience and knowledge to help.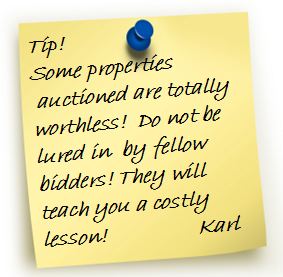 Location of foreclosed homes and auctioned homes in Vancouver Washington and Clark County include the following areas;
Amboy, Barberton, Battle Ground, Brush Prairie, Camas, Cherry Grove, Dollar Corner
Ellsworth, Evergreen, Felida, Fern Prairie, Five Corners, Hazel Dell, Hockinson,
La Center, Lake Shore, Lewisville, McLoughlin Heights, Meadow Glade,
Mill Plain, Minnehaha, Mount Vista, Oak Park, Orchards, Ridgefield,
Salmon Creek, Vancouver, Venesborg, Walnut Grove, Washougal, Yacolt
Zip codes of foreclosed homes and auctioned homes in Vancouver Washington and Clark County include the following;
98601, 98604, 98606, 98607, 98622, 98629, 98642, 98660, 98661, 98662, 98663, 98664, 98665, 98666, 98668, 98671, 98675, 98682, 98683, 98684, 98685, 98686, 98686, 98687
Contact Info

Karl Lemire
Realtor / Fairway Village Expert
karl@karlsellshomes.com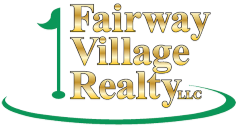 15509 SE Fernwood Dr, Vancouver, WA 98683